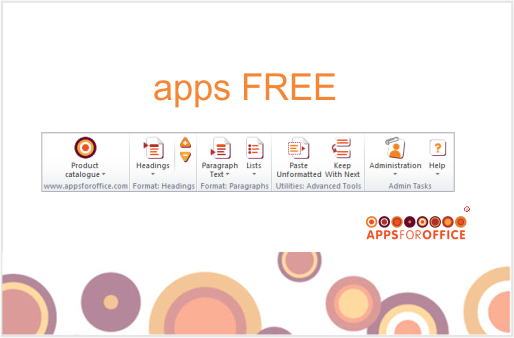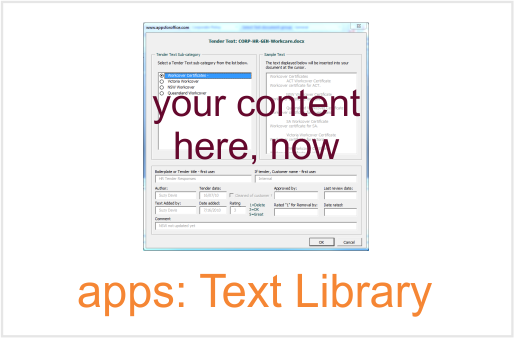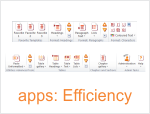 Easy Formatting
No matter which apps product you work with, our aim is to help you easily work with MS Word's rules, so your documents make you look at the top of your game.
Shortcuts to the things that MS Word likes
Makes creating documents a no-brainer
Love your documents!
Clean and clear result
No wrestling with bullet points at 3 am
NOTE - Your anti-virus software may quarantine your apps FREE download without asking you first! We'll be posting instructions for how to get it out, soon! In the meantime check your anti-virus quarantine instructions.
REGISTER TO DOWNLOAD APPS PRODUCTS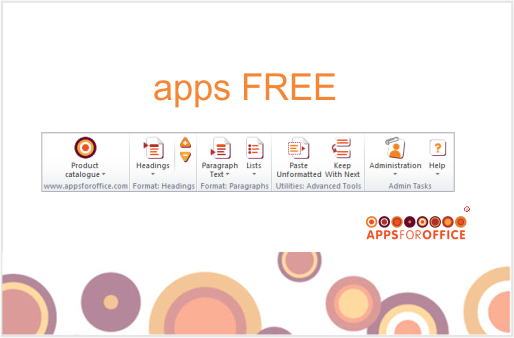 10 Minutes to get started
Add your details to the fields on the right
This information fields will help us provide better support if you need it
Click the Submit button
We'll send you an email, watch out for it in your spam filter.
Click on the link to go to the Download page
Follow the instructions to install
Let us know if you have any questions, we're here to help.
OTHER APPS PRODUCTS
We are currently preparing these products to allow you to trial them for 30 days.